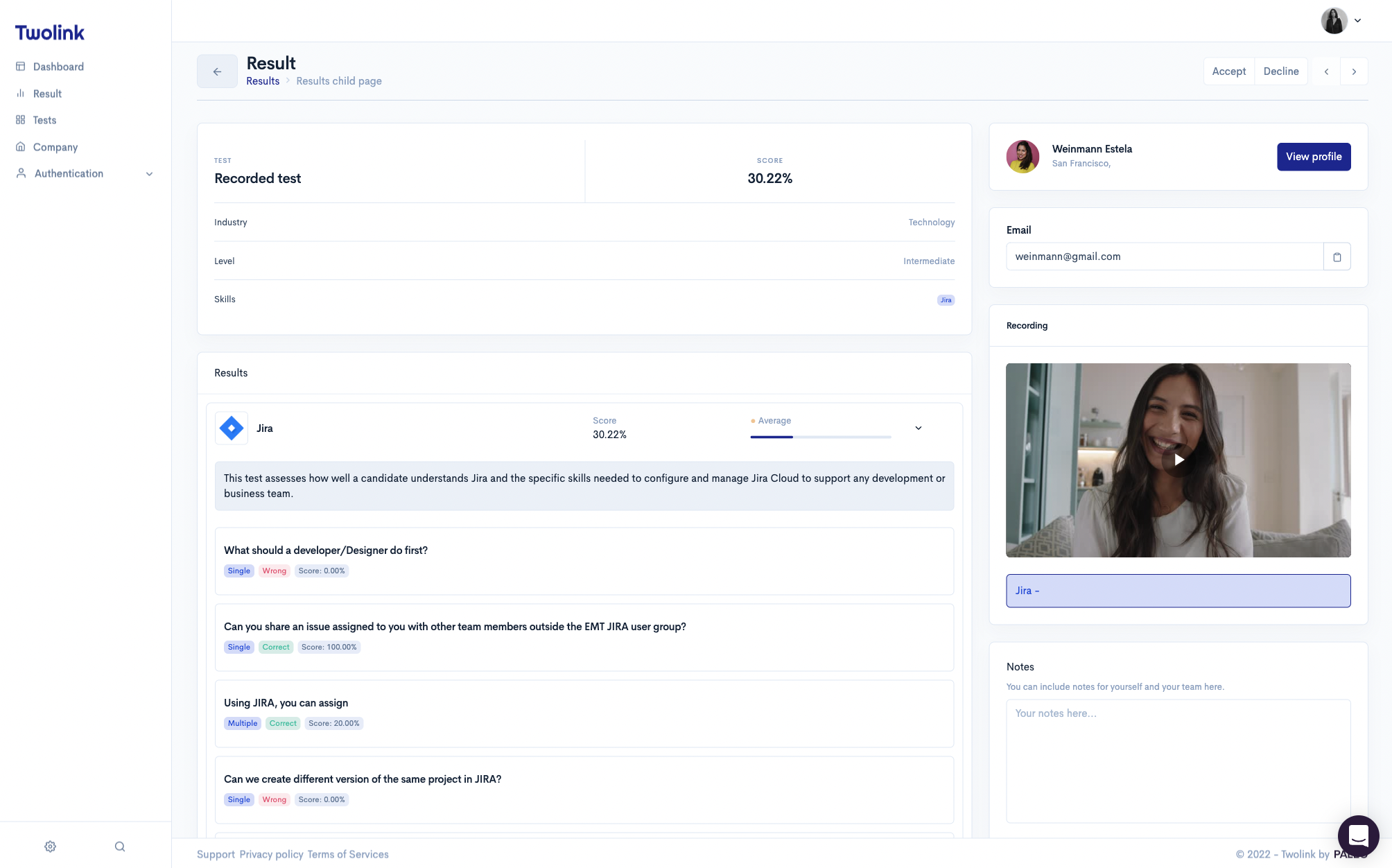 The fastest way to find

top talent

.

Make hiring easier, quicker, and more accurate. Our assessments are designed to accurately identify the top candidates for your organization.
Recruiters favorite talent tool
The data-backed choice for recruiters
Evaluate candidates with ease - TwoLink makes it simple to assess a candidate's skills by providing an easy-to-use platform for conducting interviews and assigning assessments.
Assessment tests, made by experts
Evaluate candidates with ease: TwoLink makes assessing a candidate's skills simple by providing an easy-to-use platform for conducting interviews and assigning assessments.
Make your hiring decisions faster and easier
Get accurate and objective data to help you make informed decisions and never pass on a bad hire again.
Get accurate results with our scientifically validated methods
The assessments are standardized across industries and job functions, so you can be confident that the results are meaningful and relevant to your needs.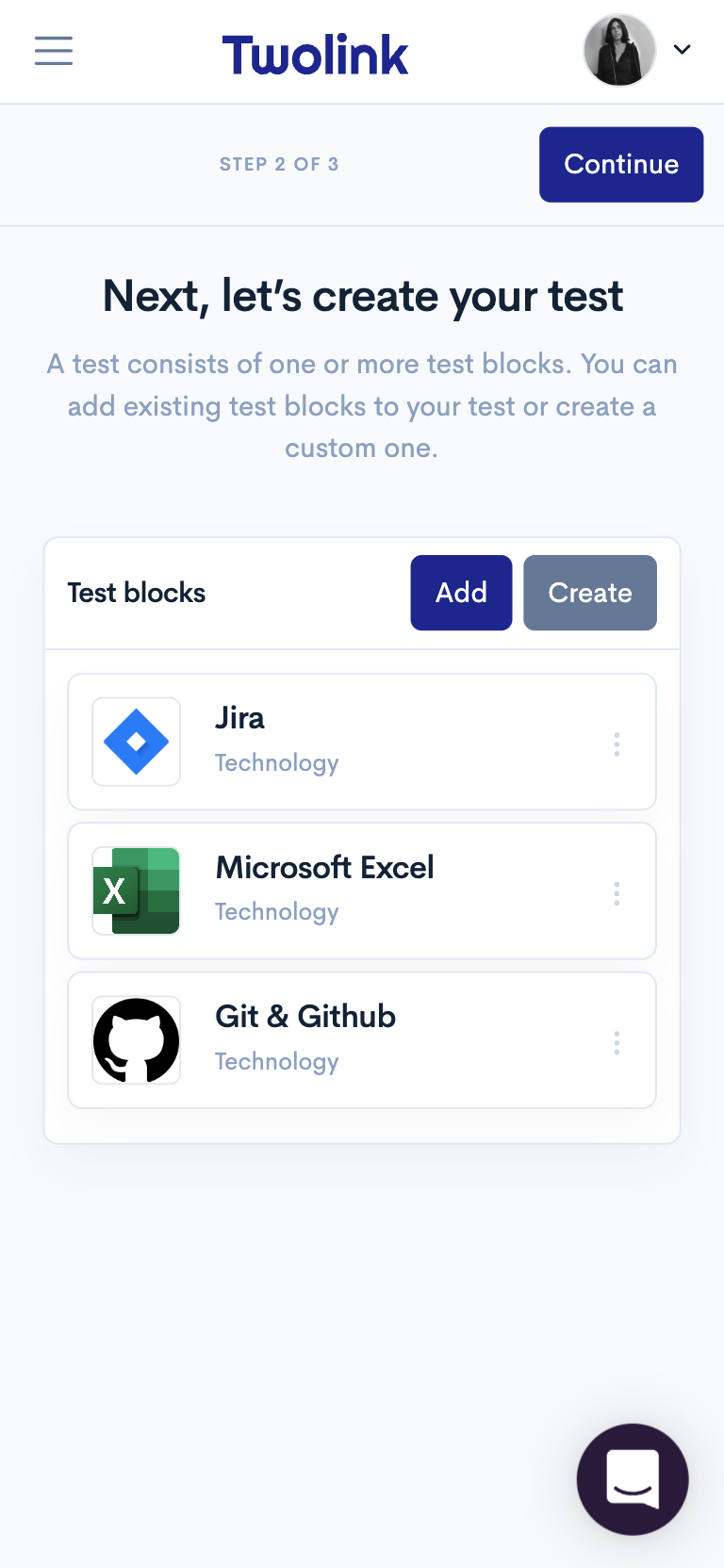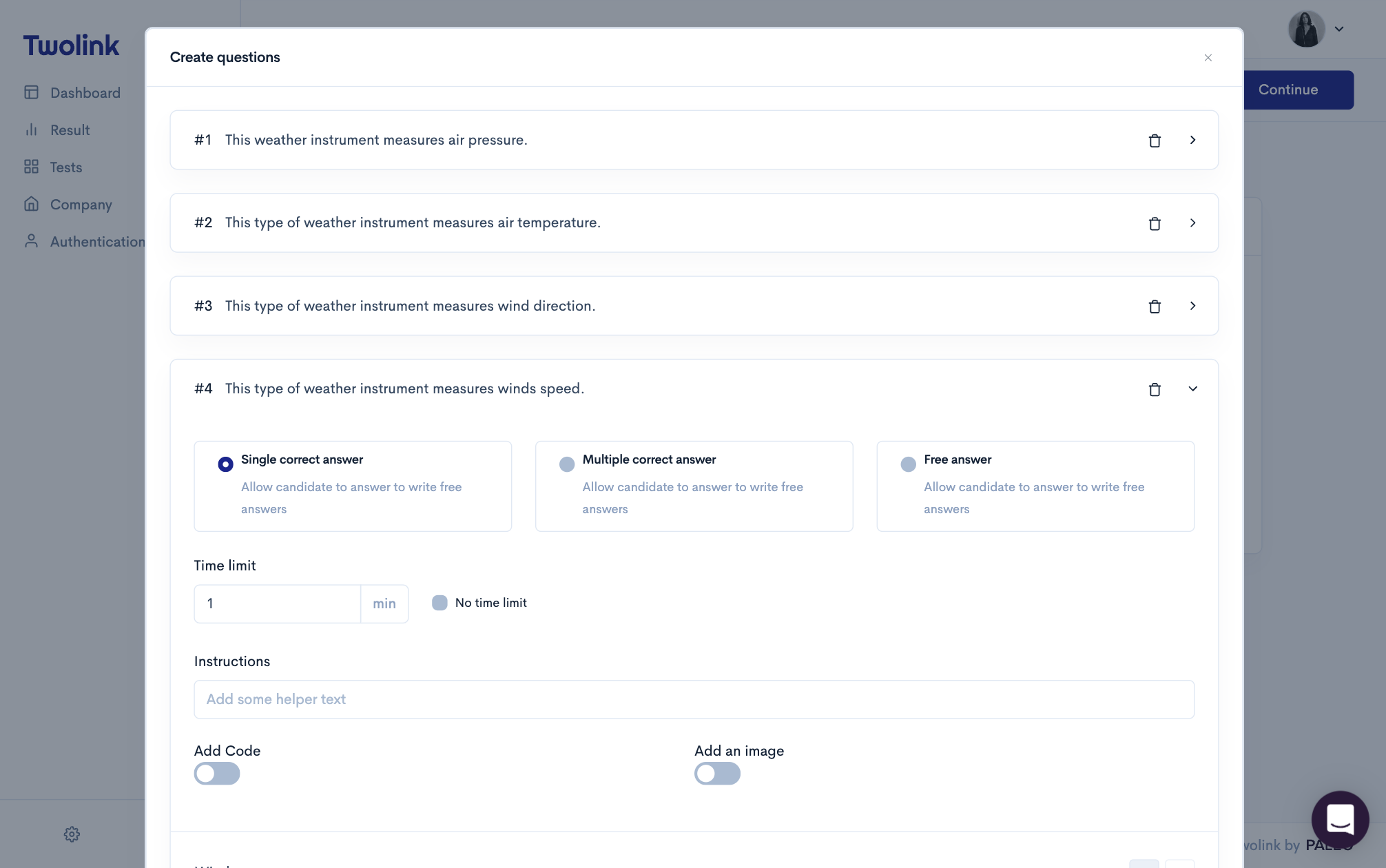 Create professional screening tests

in minutes for free!
Cut down on interviewing time: By using TwoLink, you can eliminate the need for in-person interviews for many candidates, saving you and the candidate time. Screen as many candidates as you want, for free, forever.
4.8

/5.0

Candidate approval rate
Free forever
Best In Its Category 2023
We are thrilled to share that TwoLink has been recognized as the leading software in the hiring/recruiting category for the year 2023 by: Software Advice, Capterra, and GetApp. Join thousands of companies and experience the power of TwoLink in streamlining your recruitment process!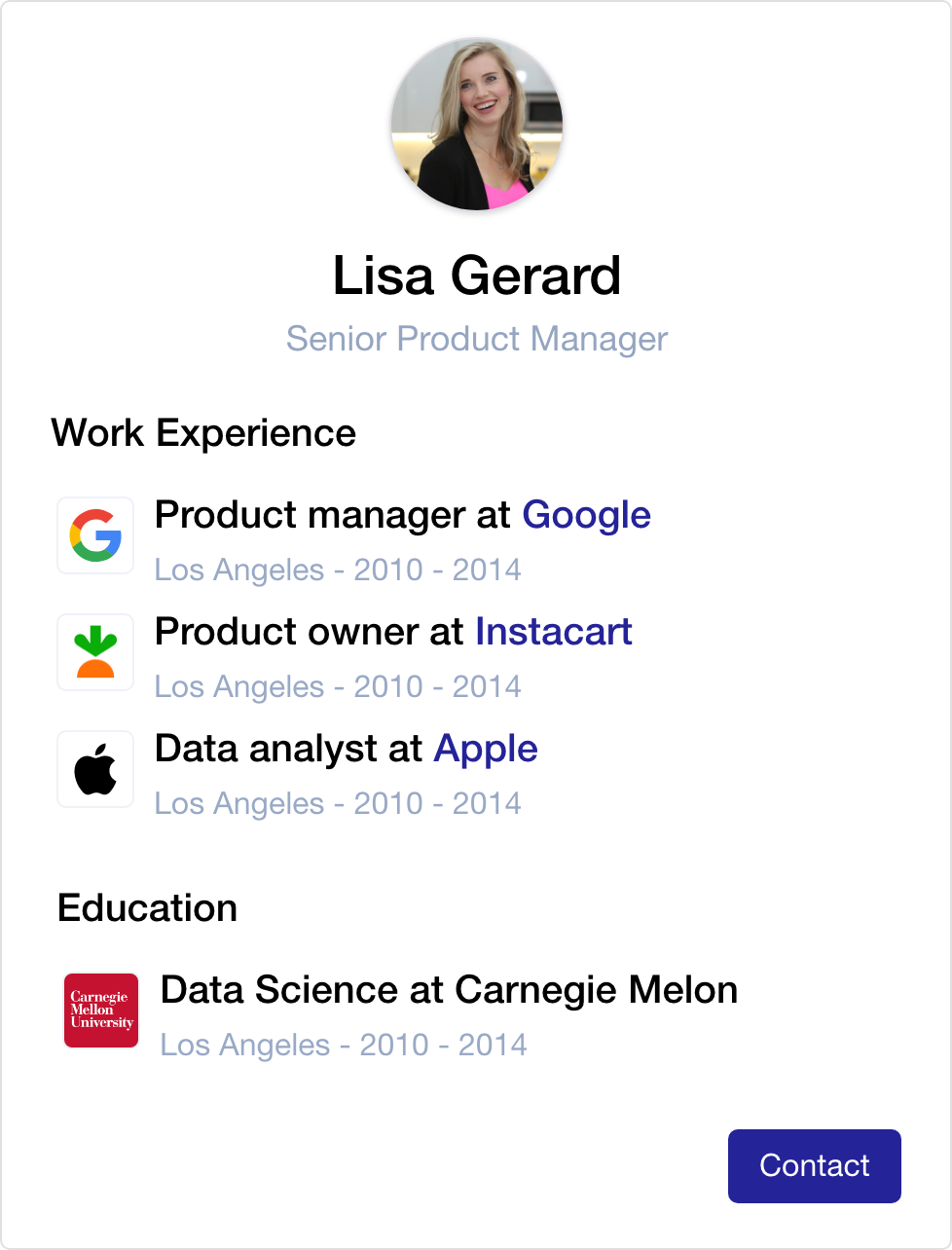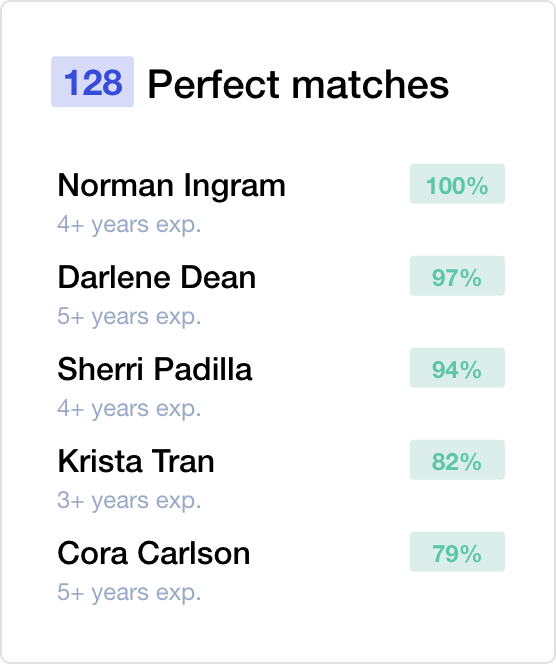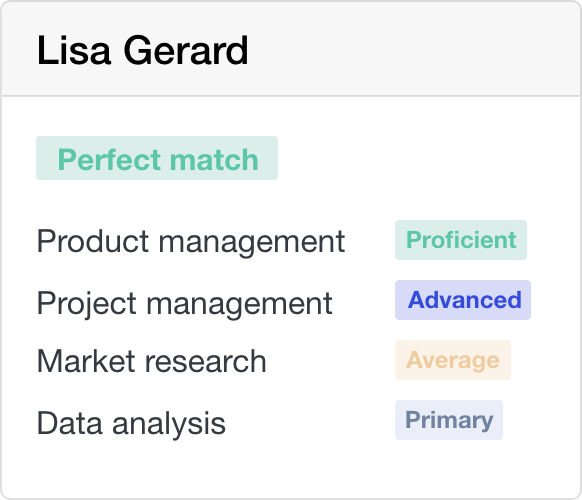 Save time by interviewing pre-vetted candidates.
Companies use TwoLink's intuitive system to find highly qualified, pre-vetted candidates, initiate hiring rounds with ease, and thoroughly assess potential hires' skillsets seamlessly!
Find top talent in minutes
Job seekers' favorite platform
Create assessments with 300+ test blocks created by industry experts!
React

Android

Digital marketing

Delegation

Microsoft Excel

Accounting

Rest API's

Cybersecurity

SQL

Adobe Lightroom

Python

Javascript

Working with data

English

Typescript

Angular

AWS

C

Bash

Git & Github

Jira

Customer support

Email marketing

Hubspot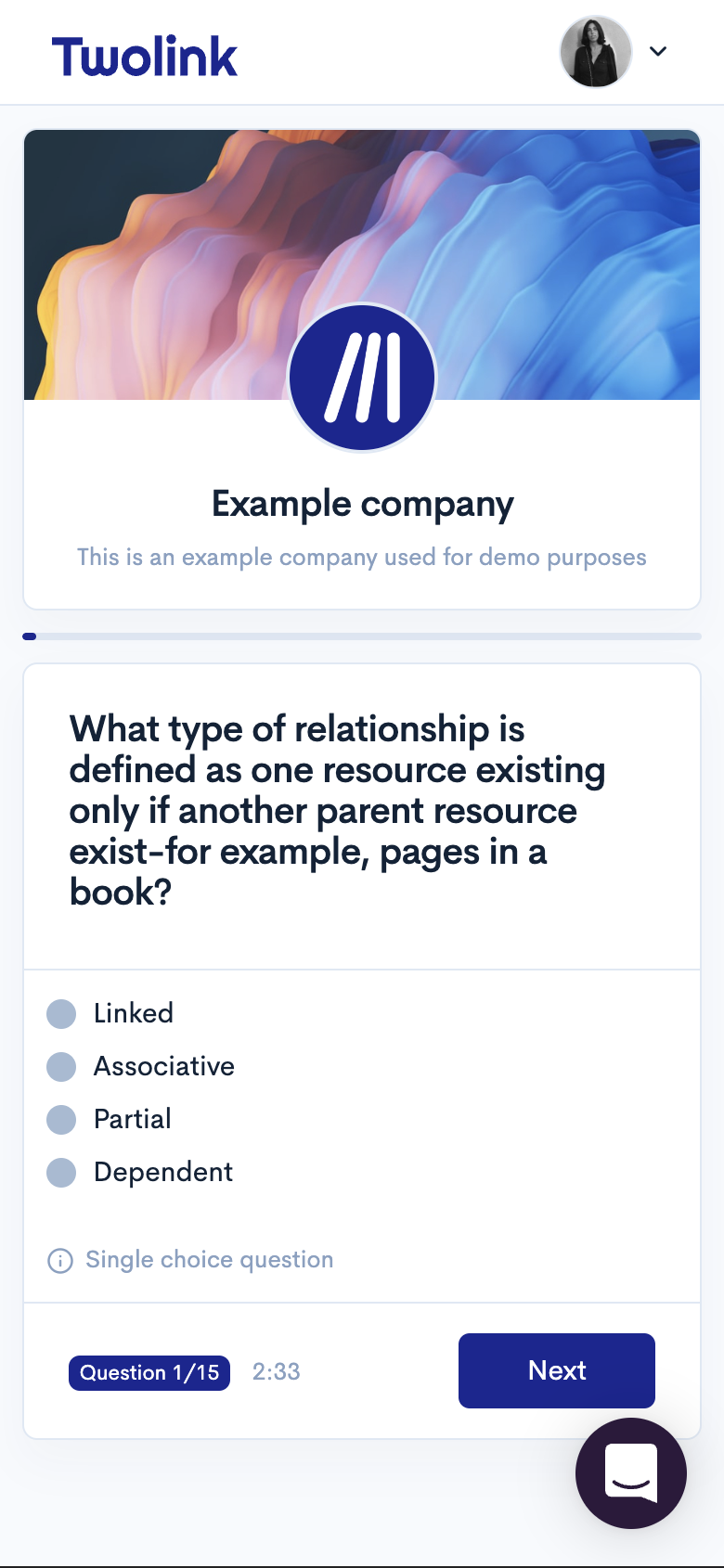 Collect unlimited assessment results

for free, forever!
Our tests are designed to identify candidates most likely to lead and succeed in your organization, bringing you closer than ever before to finding a perfect match for each vacancy.
Streamline your hiring process and get more candidates through the door.
Manage your recruiting process more effectively - With features like quick sorting, performance reviews, and the ability to track candidate progress, you'll be able to manage your hiring process more efficiently than ever before.
Get the most accurate predictions of job performance
With data from a massive 200,000+ hiring successes under our belt, TwoLink is your perfect partner in finding the best hire for every job. Get predictive insights on who will be successful, and ensure you invest time only interviewing top-quality candidates.
Get it done
Start screening top talent for free!
Make better decisions, faster. Our tests identify the best candidates for your company.
Free forever